Buying Guide
---
We are here to walk you through this process ensuring you a hassle free transaction.
There are many reasons why Crete's Agios Nikolaos is such an attractive place to purchase property. The island of Crete is blessed with excellent weather, friendly people and almost no crime at all. Buy and Sell have been established for over 30 years operating as an estate agency and developer from the town of Agios Nikolaos. We are members of Greek, Cretan, European and International estate agents unions (like HAR, ICREA, CEI) and understand exactly how the market works.
Please note that any information for buying or selling property exchanged by e-mail has the same legally binding authority as a property viewing mandate.
When you have decided on a property and the vendor has accepted your offer, a 10% deposit should be made to secure the property. This is a pre-contract, made by a public notary and will also detail conditions and price.
50% of our agency fees must be payed along with the payment of the deposit.
The deposit is payed to your solicitor and is handed over to the seller only after we made sure that all the documents of the property are in order.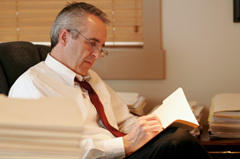 We highly recommend a lawyer to be appointed to handle the legalities and he/she can also be granted power of attorney to proceed with the purchase on your behalf. This power of attorney can be easily made in a public notary here in Crete or even through the Greek Consulate of your country.
Lawyer
The lawyer will check all property deeds, planning permission and building permits. If he has been granted power of attorney before the above mentioned pre-contract he is obliged to open a customer account where the deposit will be held until all deeds, planning and building permits are cleared.
We can recommend experienced lawyers fluent in other languages (English, French, German, Italian and Russian).
A Greek tax number is required in order to purchase property in Greece. Your passport and full birth certificate (with both parents names) as well as a utility bill, that proves your permanent address, as well as your tax returns from last year must be taken to the local tax office in order to receive your personal tax number.
All monies transferred into Greece are documented and bank transfer receipts are issued by your Greek bank and must be kept. These are your proof for the tax office that no income was made in Greece. If money is being carried into the country personally it should be declared to the relevent authorities at the first port of entry.
An additional amount of around 8-10% of the purchase price should cover the costs of:
Transfer tax (approx. 3.5%)
Legal fees (approx. 1.5%)
Public Notary fees (approx. 2%)
Estate Agent fees (2% + VAT) (minimum charge: €2000 + VAT)