Weather in Crete
---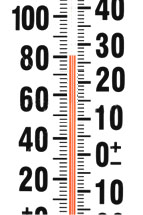 The Cretan climate is friendly all year round. Crete's location means that it sits in two climate zones – the Mediterranean and the North African. Mainly, Crete enjoys a Mediterranean climate, with mild winters and hot and humid summers.
Winters are fairly mild and while snowfall is common on the mountains between November and May, it rarely shows in the coastal areas. A Cretan summer will generally enjoy temperatures from the high 20s-low 30s (Celsius), with maximum temperatures reading the upper 30s to mid 40s.
Traditionally, travellers make plans to visit Crete during the months of April through to September, which is the most popular period for tourists wanting that burst of summer sun and warmth. But since even the winters are friendly in Crete, more and more travellers are opting to visit during the months of October through to March, when Crete is not so crowded.
Average Temperature – Heraklion

January
12.0°C
February
12.2°C
March
13.6°C
April
16.6°C
May
20.3°C
June
24.3°C
July
26.1°C
August
25.9°C
September
23.5°C
October
19.9°C
November
16.6°C
December
13.8°C
Rainfall Humidity – Heraklion (Relative Humidity)

January
68.0%
February
66.2%
March
66.1%
April
62.0%
May
61.0%
June
56.6%
July
56.7%
August
58.1%
September
61.5%
October
65.7%
November
67.6%
December
67.8%
Daily Sunshine – Heraklion (Hours:Minutes)

January
3:48'
February
4:18'
March
5:42'
April
7:36'
May
9:42'
June
11:42'
July
12:00'
August
11:12'
September
9:24'
October
6:48'
November
5:00'
December
3:54'